ZSFAB Receives FDA 510(k) Clearance for 3D-Printed Cervical Interbody System
ZSFab Inc., based in Cambridge, MA, US , has announced the U.S. Food and Drug Administration (FDA) 510(k) clearance of its first 3D printed cervical interbody system, intended for use in cervical spine surgery.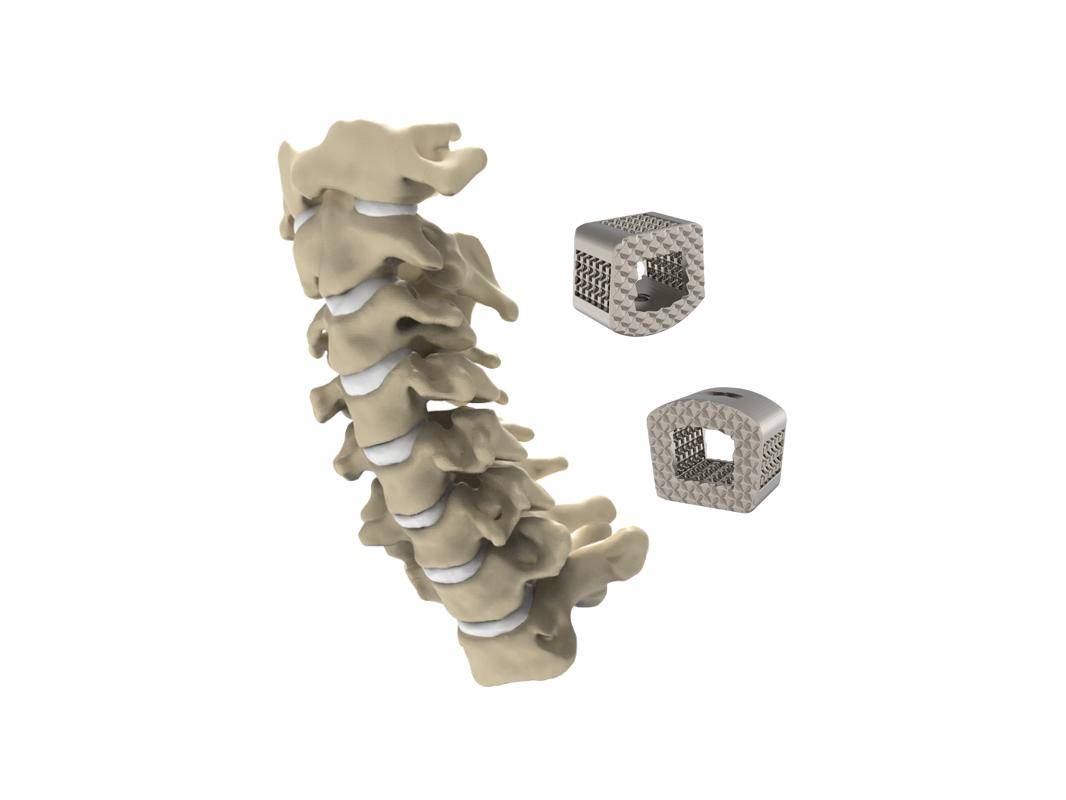 The ZSFab Cervical Interbody System features interconnected porous structures with micron-rough surfaces, engineered for bony integration throughout the endplates. The highly porous structures and central graft window significantly lower the stiffness to help reduce the stress shielding effect and minimize subsidence, accordingly. In addition, the optimized design results in the implants having high fatigue strength, exceeding more than 95 percent of similar cervical devices cleared by FDA. The implants are designed under an additive concept that adapts the geometry feasible for 3D printing and easy for powder removal. Thus, the printed implants are an accurate representation of the digital models and free of powders. The implants are additively manufactured by Selective Laser Melting (SLM) using Ti-6Al-4V ELI titanium alloy.
ZSFab focuses on the digital structured materials by tailoring the topology, porosity, and other geometrical features of existing materials, to expand their uses for various functionalities. Enabled by 3D-printing, digitized materials can significantly improve product performance in areas such as medical, aerospace, automotive and other industrial sectors. In its first application to the spinal implants, ZSFab has shown their success. ZSFab is dedicated to producing high performance, patient-matched as well as customized medical implants, surgical guides and other additively manufactured end-use products, and is developing unique solutions by integrating proprietary algorithms, advanced modeling and optimization methods, and 3D printing technologies, for healthcare and related areas. Additionally, ZSFab provides professional services including but not limited to design, simulation, surgical planning, process validation, mechanical testing, and regulatory support. ZSFab has proprietary lattice design algorithms and surgical planning platform, which can meet the R&D needs of both standardized and customized products.
"We are very excited and proud to receive FDA clearance for our 3D-printed cervical interbody system. This is a major milestone for ZSFab. With digitized material as core technologies, ZSFab realized the revolution from material properties to application needs. In the medical sector, digitalized material can satisfy patients' personalized needs from implants' outer shape to inner mechanical and biological properties. That's one small step for digitized material, but one giant leap for the healthcare industry." said Dr. Jing Zhang, CEO of ZSFab.