ZSFAB Receives FDA 510(k) Clearance for 3D-Printed Lumbar Interbody System
ZSFab Inc., based in Greater Boston, MA, US, is proud to announce the U.S. Food and Drug Administration (FDA) 510(k) clearance of its first 3D-Printed lumbar interbody cage: the ZSFab Lumbar Interbody System. It includes both PLIF and TLIF lumbar interbody fusion cages. This is after its 510(k) clearance of the 3D-Printed ZSFab Cervical Interbody System in January 2021, adding more 3D-Printed products to its spine catalog.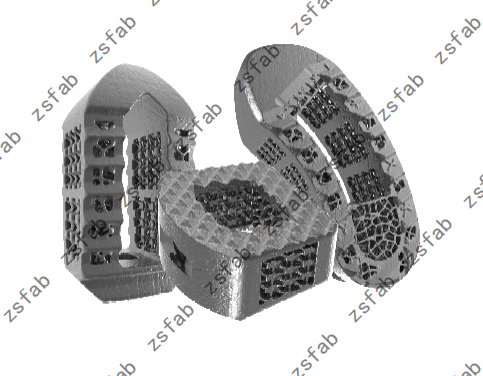 Similar to the ZSFab Cervical Interbody System, the ZSFab Lumbar Interbody System features interconnected TPMS porous structures with micron-level rough surfaces engineered for bony integration and biological fixation. In addition, the endplates are designed with teeth and stochastic lattice structures to provide initial stabilization and top-to-bottom bone ingrowth. Each lumbar interbody incorporates a large central cavity that can be packed with bone graft material. The implants are available in a variety of height, depth, width, and lordotic angulation combinations to accommodate the patient-specific anatomy and clinical circumstances. The implants are additively manufactured by Selective Laser Melting (SLM) using Ti-6Al-4V ELI titanium alloy and are provided sterile.
By product type, lumbar and cervical cage segments hold the dominant position in the spine market. According to The Business Research Company, the global spinal implants market size was valued at USD 10.5 billion in 2021 and is expected to expand at a compound annual growth rate (CAGR) of 8.6% to reach USD 15.77 billion in 2026. The addition of lumbar interbody cages enables ZSFab to provide both cervical and lumbar cages to its customers. ZSFab is working on quickly expanding the product catalog to meet the increasing needs for 3D-Printed products in the spine and orthopedic markets.
ZSFab has fully developed a quality system that complies with both ISO13485 and 21 CFR Part 820 to meet the needs of ongoing management, R&D, production, sales, etc. The quality system also ensures the efficiency and quality of future activities as ZSFab expands its product portfolio. Meanwhile, ZSFab is distributing more resources in US marketing and sales.
"We are thrilled to announce both the cervical and lumbar interbody cages are commercially available in the US market. ZSFab is dedicated to providing products of the highest quality to improve patient outcomes with shortened recovery time and reduced revision rates. While we move forward for the development of future products, we are also actively seeking collaboration with hospitals and distributors. " said Dr. Jing Zhang, CEO of ZSFab.